Relax & Fun
Sports and entertainment activities, bar and swimming-pools.
Discover all our suggestions for a perfect holiday.
Swimming pool area, the bar and our Entertainment staff
The wellness and fun area is the heart of Torre Normanna Resort in Sicily, where all the daily activities goes on and where all the guests get in touch with each others two swimming pool surrounded by an english garden and its solarium, equipped with sun beds. A swimming pool is dedicated to children and the mini club with also an open air space dedicated to the children entertainment. In both, the swimming cap is mandatory.
An equipped Gym is ready to welcome the most sporty clients.
The big open air theatre were the night shows by the entertainment staff goes on is the heart of the Resort experience.
Dancing floor for the night owls, desk and info point with the wonderful girls of the staff.
"Al Carrubo" bar of Torre Normanna is the place where everybody meets.
During the day drinks, ice cream, snacks and chats under the carrubo tree, as well as games and activities such as acqua gym and group dance, dance courses, competitions, sport challenges and more.
After sunset, it turns to cocktail, long drinks, disco bar, entertaining contact, professional shows. Dancing artists, music, cabaret and musical to amaze our guests
Get involved into our Entertaining world, they will let you have fun, through activities, games, competitions, parties and more.
The private beach of Torre Normanna exclusively for Hotel and Resort guests is reachable by two elevators built inside the promontory rocks and through a tunnel of 30 mt.
Sun beds, umbrella, safe guard, bar and nautical sports are available for any guest.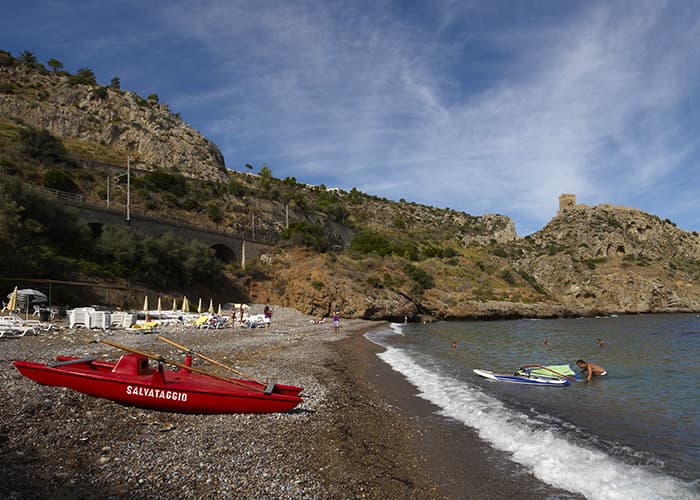 Sports, swimming pool, club
Torre Normanna is a Touristic resort and hotel club where it is possible to join several activities related to wellness, sport and fun. Thanks to the sport's infrastructure in the club:
big swimming pool (to use it, the swimming cap is mandatory)
4 tennis court
Beach volley
Football
wood balls
Minigolf with 18 holes
Arch
Gym
Sailing, windsurf and kaya
Pets allowed in village rooms with supplements. Not allowed in the swimming pool, beach, restaurant.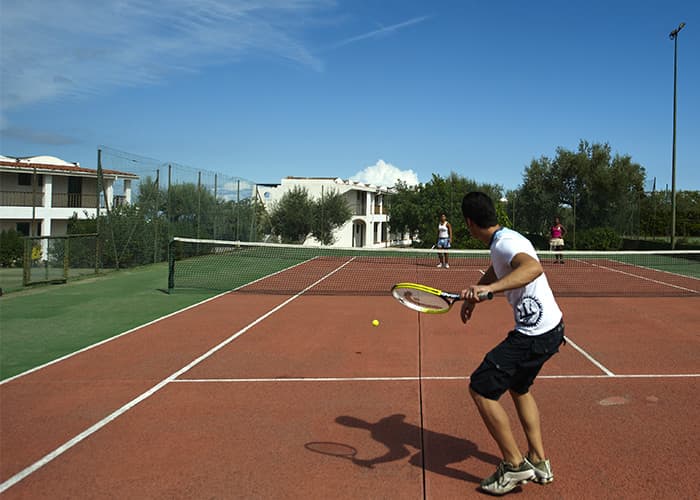 Electric car charging station
The stations for recharging electric cars provide guests arriving from Italy and abroad with a safe point of reference for those who love to combine a holiday with respect for the environment.
Because the challenge today is to be able to have fun, travel, move and move while reducing the negative impact of pollution on the world we live in as much as possible.